100 Days of New York
Personal Piece, 2018
A few of the paintings I did while living in New York. You can see the project in it's entirety on my instagram:
@minstudio_
A rainy day walk through Carroll Gardens.
Early morning by the Flat Iron Building.
Foggy view of Manhattan from Sunset Park, Brooklyn.
The platform where we switch trains.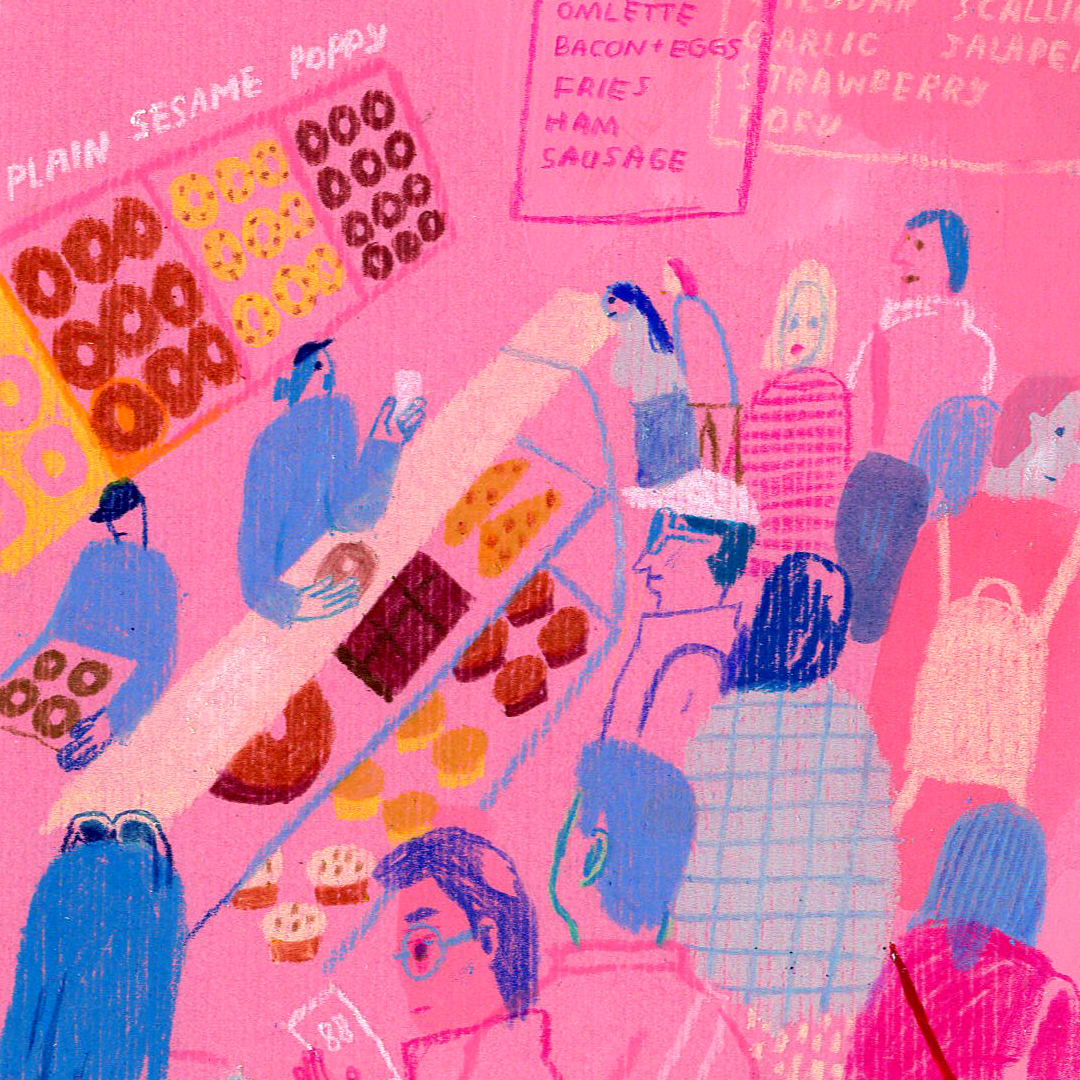 My favorite bagel shop in Manhattan.
Game night at Zachai's house.
A cafe somewhere in Brooklyn.
Sun setting over Brooklyn Grand Army Terminal.
Old man eating his spaghetti.
The Upper East Side
Lower Manhattan.
Our apartment on 51st Street.